Yes on 802 volunteer
Whitney Bryen / Oklahoma Watch

Updated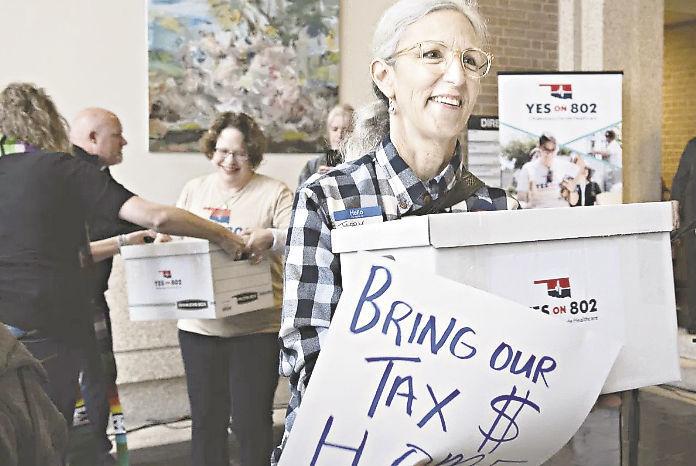 As featured on
Oklahoma has quietly released details of Gov. Kevin Stitt's Medicaid expansion plan, with the state's own report saying the plan "will likely depress enrollment" by thousands of Oklahomans compared to a traditional Medical expansion plan.
Edna M. Jackson of Pauls Valley was born January 3, 1922 in Okmulgee, Okla., to Clossie Elgin Henley and Hattie Helen Henley. She passed away on March 24, 2020 in Pasadena, Texas at the age of 98. Edna was married to Ben A. Jackson on January 28, 1967 in Houston, Texas. She was an independen…
Gearline "Jeri" Sissons of Pauls Valley passed away March 20, 2020 in Norman, Oklahoma at the age of 81 years.
Mary Dolores Womble of Norman passed away March 20, 2020 in Oklahoma City, Oklahoma at the age of 83 years.